Karlsruhe Institute of Technology and Arts et Métiers are key leaders of education, research, and innovation in engineering at the heart of Europe. To pursue their mission of being the reference institutes supporting ground‐breaking innovation and to accompany manufacturing paradigm revolution, KIT and Arts et Métiers have now joint their strengths to create the French‐German institute for "Industry of the future".
Based on a collaboration in the education of mechanical engineers for more than twenty years now, the newly established institute focuses on digitize, advanced manufacturing processes, and human beings as a central part of the factory and prepares European engineers for the industry of the future. Furthermore, the French-German institute will synergetically foster strengths in research and innovation in the field of production in both countries. The institute addresses the priorities of the High-Tech Strategy of the German government and the 'Nouvelle France Industrielle' map of the French government. The collaboration will ensure long-term prosperity of France and Germany in a strong Europe.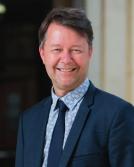 Ivan Iordanoff
Dean for Research & Innovation at Arts et Métiers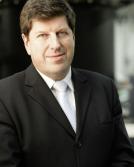 Thomas Hirth
Vice-President for Innovation and International at KIT
The French-German Institute for "Industry of the Future" is committed to:
• Fostering joint programs in the field of further education to upskill the existing industrial workforce and train the next generation of engineers for mastering new challenges in the current and future manufacturing sector.
• Creating and structuring a research & technology platform to foster and facilitate cross-border scientific research with the aim of supporting the digitization of the German and French industry.
• Proposes a strategy that places humans at the center of the industries of the future, and developing a program of actions to foster a human-centered approach
• Creating a strong link between the French-German Institute for "Industry of the Future" and strategic industrial partners by research cooperation with major industrial players and innovative SMEs as well as acceleration of the transfer of research results into industrial applications and markets.
• Facilitating and encouraging innovation and entrepreneurship through a cross-border incubator bringing together researchers, academics, innovative industrial partners, and start-ups active in Industry of the Future.
The French-German Institute for "Industry of the Future" consists of more than 50 French and German researchers, including professors, doctoral candidates, and a Steering Committee, composed of five members from each institution. In order to ensure collaboration among the four research axes and with industry partners, a Scientific Committee has been established, including two responsible scientists per research axis, one from each institution. Steering Committee meetings and workshops are organized every few months, giving us the opportunity to take firm steps towards the fulfillment of the Institute's objectives.
Steering Committee

| KIT | Arts et Métiers |
| --- | --- |
| Thomas Hirth | Ivan Iordanoff |
| Volker Schulze | Jean-Yves Dantan |
| Manuella Werp | Stéphane Fontaine |
| Carsten Proppe | Tristan Goncalves |
| Susanne Kaliwe-Geoffroy | Adil Benaarbia |
Scientific Committee

KIT
Arts et Métiers

Production Systems

Furmans (IFL)

Lanza (WBK)

Dantan (LCFC)

Klement (LISPEN)

Robotics

Hein (IAR & IPR)

Hartmann (IAR)

Bearee (LISPEN)

Abba (LCFC)

Virtual & Augmented Reality

Ovtcharova (IMI)

Maier (IMI)

Chardonnet (LISPEN)

Christmann (LAMPA)

Advance Manufacturing Processes

Schulze (WBK & IAM)

Zanger (WBK)

Outeiro (LABOMAP)

Kubler (MSMP)